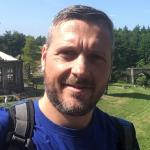 CMS Support / Developer
The University of Edinburgh
Experience level
Beginner
Summary
The University of Edinburgh, like many other Higher Education institutes, has a very large web estate and very specific web needs.
Being locked into a vender solution for years gave the staff and students very little flexibility. To meet their ever growing needs, the university took the opportunity to look at the open source web platforms.
Based on the scalability, features, development activity and the sheer size of the community, the university moved to Drupal 7 a number of years ago. Our web team wanted to build a CMS based on the values already in place by the community. This involved delivering a central CMS along with our own distribution to enable not only the central service but other schools and research groups to harness the power of Drupal.
By choosing this route, we faced many challenges along the way and made us realise how important the community and contribution is – both within the University but also the benefits of joining the wider Drupal community.  
Description
As we plan our move to Drupal 8 find out why we want to move away from customising Drupal to meet our business needs, the value and benefits of contributing back and what you can learn from existing distributions like OpenEdu and Thunder.
In my session I will talk about:
Moving from Vender to open source CMS
Challenges we faced migrating a complex large scale website
The lessons we learned along the way
The value of both the university and Drupal communities
What'll you'll take away
Plan your move to Drupal 8 in a more creative way
How to build a community and bring them with you
Why it's important to stick close to Drupal core and contrib modules
Customisation and the danger of technical debt
Why you should look at existing distributions as part of your plan to move to D8.
The power of contribution days