Tickets
Your ticket provides access to all tracks and contribution rooms including lunch, coffee and other drinks during the conference. Access to certification and training will require separate purchases. Ticket prices change at 23:59 Darmstadt local time (CEST, UTC +2) on the dates listed.
Buy your ticket
To avoid waiting lines at the check-in, please make sure you have downloaded your ticket and can present the QR code to the volunteers assisting at the registration area.
Please note that all tickets purchased after September 3rd will not have a corresponding pre-printed name tag. Blank name tags will be available.
Diversity tickets
The Drupal community is really interested in increasing diversity. We see ourselves as respectful, tolerant, open and welcoming individuals but that is not enough without actively reaching out and taking a stand. We provided an opportunity for attendees to fund diversity tickets by buying an extra quarter, half, or full ticket.
For distributing our free diversity tickets, we partnered with DiversityTickets.org run by the Travis Foundation. All processing applications was done by them. The deadline of August 12 passed and all applicants received their free tickets.
Ticket prices
| Type | Availability | Price |
| --- | --- | --- |
| Early Supporter special | until 26 March | € 380.00 |
| Early Bird | until 11 June | from € 450.00 |
| Regular | until 27 August | from € 550.00 |
| Late | until 9 September (extended) | € 650.00 |
| On-site | 10-13 September | € 810.00 |
| Single day* | 12 June - 13 September | € 270.00 |
* If you can't make the full event, we also offer "Single day" passes which can be used on either Tuesday, Wednesday or Thursday. These single day tickets are limited to one ticket per person.
Payment methods
Credit Card (Visa, Mastercard, American Express)
Bancontact
giropay
iDEAL
SOFORT
Cheques and cash not accepted. Because of the relatively high transaction fees we don't offer PayPal.
If your organization needs an invoice in advance or if for some reason you are thinking about wire transfer, please read the ticket section of our FAQ page.
Refund policy
Tickets are non-refundable in general. As of September 3rd, tickets cannot be transferred either, we're sorry.
Tickets purchased by speakers before session acceptance will be refunded (see link in footer).
Attendee care and ticket sales team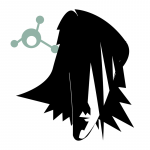 Conceptual Designer
hexabinær Kommunikation
Drupal e. V. – German Drupal Association
With print design, journalism, linguistics, event management and marketing in her CV, Meike is today focused on requirements engineering, concept, and workflows for web-based applications. She is the owner of hexabinær Kommunikation with 15 years experience in collaboration in distributed teams. Drupal is her favorite tool since 2008 "because of its prototyping suitability and ist WCAG conformity".
Meike is a very active member of Drupal e. V.—The German Drupal Association (advisory board member for Marketing + Trademark Policy) and co-founder of CMS Garden, a non-profit initiative for promoting open source CMS. As a Drupal Europe organizer, Meike is responsible for strategy and overall coordination.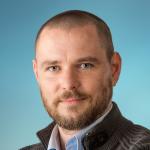 Co-founder / CTO
erdfisch – Die Drupalschaft
Drupal e. V. – German Drupal Association
Drupal Europe Organizer
Chair of Drupal e.V. - German Drupal Association
CTO and Founder of erdfisch – Die Drupalschaft
Lecturer for Web-Development Workflow with Drupal at Duale Hochschule Baden-Württemberg