Travel
Darmstadtium - our venue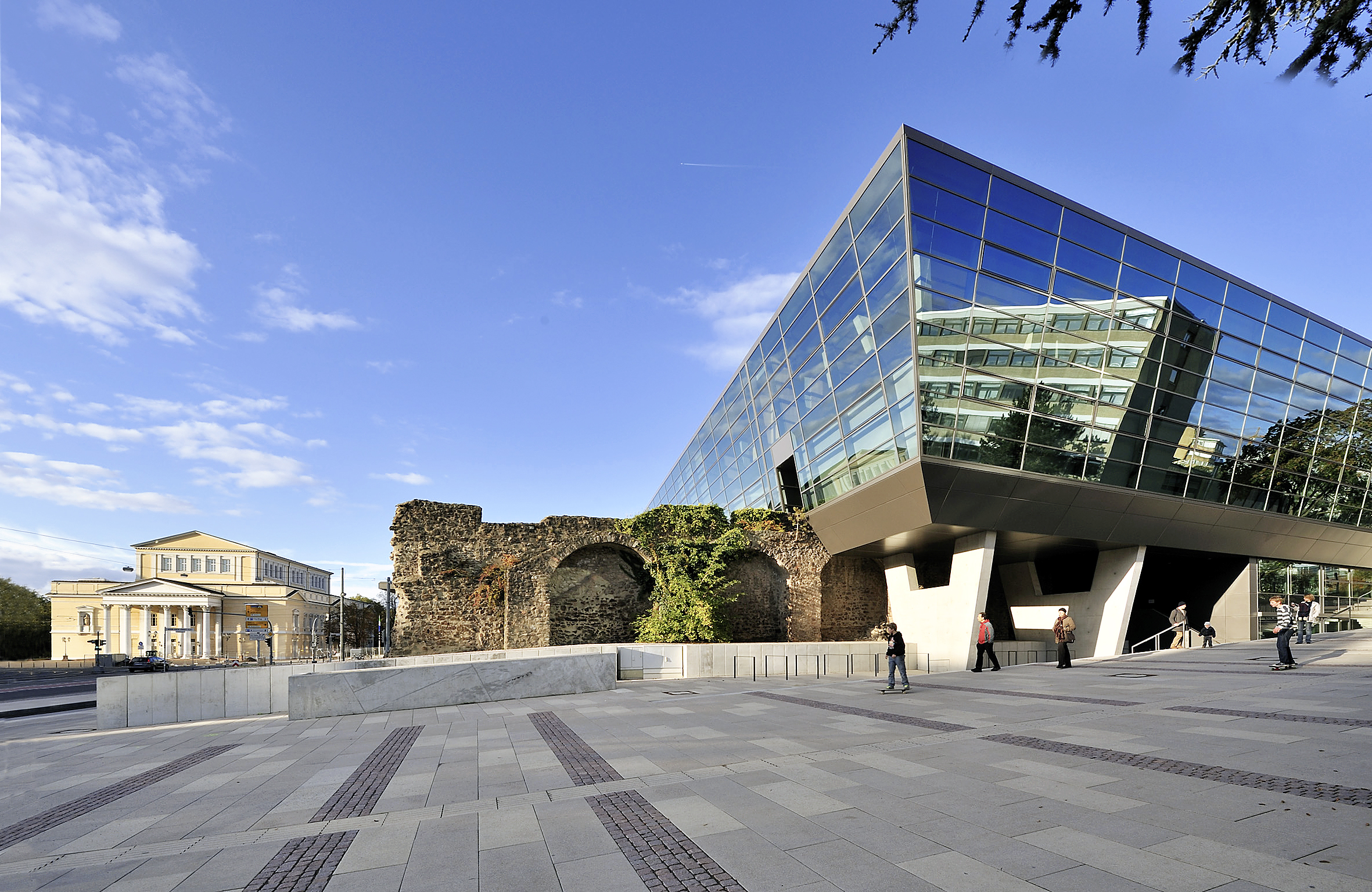 Located right in the center of the city, Darmstadtium is Darmstadt's science and congress center. It is a modern, airy, light-flooded, cleverly constructed building with flexible rooms. Its award-winning digital infrastructure offers up to 10 GB/s WLAN while at the same time the building incorporates part of the old city wall.
Wissenschafts- und Kongresszentrum Darmstadt GmbH & Co. KG
Schlossgraben 1
64283 Darmstadt
Phone:   + 49 (6151) 7806-0
How to get there?
Darmstadtium is conveniently located in the Frankfurt/Rhine-Main metropolitan region with direct access to the A5 and A67 motorways. The venue can be reached from Frankfurt am Main international airport by car in around 20 minutes. Every 30 minutes the "AirLiner" bus commutes between the venue in Darmstadt and Frankfurt airport (40 to 50 minutes ride, depending on your terminal, see the timetable).
Public transport from Darmstadt central railway station to the the venue takes less than 10 minutes (stops "Schloss" and "Luisenplatz" are immediately next to Darmstadtium). Public transportation is a pretty common concept in Germany, don't worry about car rental.
You can find detailed information on how to get here by road, rail or airplane on Darmstadium's directions page.
Arriving by car? Please enter "Schlossgraben 1, Darmstadt" as destination in your navigation system. The venue's underground car park (follow the signposts) has 454 spaces, including disabled parking spaces.
Cars need green environment stickers
Note that since the beginning of 2015 Darmstadt set up an Environmental Zone (Umweltzone) around the city, which means that driving in is limited to cars with the green environment sticker. If you are driving from abroad and do not have this windshield sticker, you need to obtain one first. It only costs around 6 Euros and saves you from much higher fines. Look for a TÜV Süd service center for example to obtain a green sticker.