Training courses
Training courses will be held at Drupal Europe on Monday, September 10th from 9am-5pm in the Darmstadtium venue.
Participating in courses require signing up with and paying to the trainer. A Drupal Europe conference ticket is not required to attend them. All training purchases cover lunch and coffee breaks. (We offered more courses before August 20 and as promised reviewed the signups then and only kept some of them.)
The following courses will be offered:
Getting Started with Drupal 8 - Maarten De Block
Taking your first steps in Drupal? Get to know the history of Drupal, learn to install and manage the system! Maarten De Block is an experienced trainer and author of two Drupal books. He helps you navigate through the basics in easy to understand language. The course is hands on, so bringing your laptop is an absolute must. To make sure we can start quickly, please make sure to install Acquia Dev Desktop.
Sign up for introductory training
GDPR for Open Technology Companies - Exove
The course introduces and discusses the basics – and also some advanced stuff – that every company should know about the GDPR.  The length of the course is three hours and it is aimed for business people and project managers.
You will learn the basic concepts of GDPR, its requirements from you and your clients, best practices and tips based on numerous GDPR audits and compliance projects, and to understand risks related to dealing with private data.
Sign up for company GDPR training
GDPR for Developers - Exove
European privacy regulation demands a lot of understanding of privacy. Most of the public discussion is on a high level and does not help to design and develop systems to be in compliance with GDPR. This three hour course focuses on the technical aspects of GDPR. The course is for developers only. Business people and project managers will not gain much from the course due to its technicality, unless they have a developer background. 
You will learn how to approach technical challenges with a proper care of users' privacy, what are the common pain points in architectures and how to deal with them, how to properly handle data under GDPR, and how to make sure that everything is designed as privacy first.
Acquia Certification Test Center
The Acquia Certification Program is offering a live test center to earn your credentials while you are at Drupal Europe. All the tests are offered at a special discounted price for the Drupal Europe test center. Tests may be taken Tuesday, Sep 11 - Thursday, Sep 13. For more information and to pre-register for your test, go to https://acquia.com/drupalcon-certification.
Training coordinators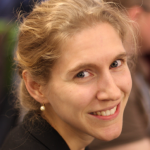 Co-founder
Suzanne is a Drupal trainer and runs Evolving Web, a Drupal shop in Montreal. She's passionate about teaching Drupal and making it accessible to everyone.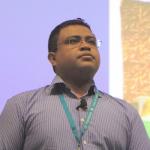 Drupal developer