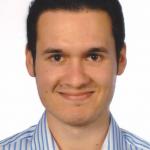 Experience level
Intermediate
Duration
2 hours (workshop)
Summary
In this workshop you will get to know how you can manage your Drupal updates easily and how to process updates correctly to ensure your website's security. You will learn about the risks of a sloppy update routine and not taking care of updates at all. We present and analyze three variants together:
a streamlined manual update process,
an update process of common hosting provider pipelines (Platform.sh, Amazee.io, Pantheon, Acquia) and
a fully automated update pipeline, *exemplary with Drop Guard*
Together, we will setup a website with a streamlined manual update process and one with a fully automated update process up from update release to passed testing.
 
Description
Why should this session be selected?
Still not all of the websites which were heavily affected by the Druppalgeddon2 got patched, even weeks after the release! These Drupal 7 and Drupal 8 websites are supposed to get attacked and compromised. This workshop rises the awareness of the importance of updates to secure websites. A lot of developers don't know how fast the attempts of hijacking their sites start after an update is released and that their site is at risk.

What makes this workshop valuable?
We show how you can save time with a legit update process. It makes your life easier and you can develop code that matters instead of doing updates.

What should the audience expect?
In this workshop you will learn how to secure your website with updates. You will learn which possibilities you have when you need to update your sites from manually to fully automated. If you want to advance your update process and knowledge about it, you are welcome to join this workshop. *Discussions about further possibilities are welcome, you can also contact us to chat about further pipeline examples in advance.*