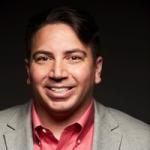 Experience level
Beginner
Summary
In order to spread the word that it is possible to get large enterprises to support Open Source software I will present a case study on how leadership within the company I work for was swayed to support the Drupal Association and get more involved in the Open Source communities in which they live and work.
Expected Outcome: For the people in the audience to be confident that they too can create a proper business case for their company to support Open Source projects
Description
This session will encourage the audience to create the business case for their company to contribute to Drupal. I will describe the business case I made, and journey I took to get my company to contribute and the models we are applying to open source.
The outline:
-  Recount the path I took to convince the company that it was the right thing to do
    - Engineering Management
    - Creating the Business Case (how to do so)
    - Getting Alignment 
        - Corporate Communications
        - The pitch to HR
        - Tallent Acquisition
        - Legal
        - IT Leadership Team
- The Open Source Participation model
    - Support the organization
    - Allow our developers to contribute
    - Maintain a presence in the communities in and around our development centers
- The Open Source Initiative
    - Publishing OpenSource Software 
        - Our lost github repository (tell the story)
        - Processes
        - Policies
    - The Model
        - Consume
        - Contribute
        - Colaborate
            - speaking
- Recounting the benefits for the company
Our Open Source initiative is still a work in progress, I hope inspire the confidence that with the proper business case they too can convince the company they work for to behave the same way. This is a charge to the audience to be Open Source Evangelists within their company.