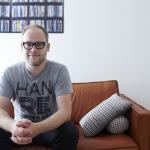 Experience level
Beginner
Summary
We think, there should be a better /admin/content. As Dries mentioned in the Viennas keynote: "People (editors) spend their whole day, working with Drupal". Todays out of the box content management experience for editors can be better. We show how you can make Drupal a content editors favourite tool! We propose a whole new way of thinking about /admin/content.
Description
Working with lists and exposed filters is good for developers. If you are an editor, content marketer or a non tech person, even filtering content types is hard to understand.
From "entering content" to "managing content"
I think you agree: the days when a CMS was updated by a webmaster are over. Unfortunately, Drupal sometimes still feels like a CMS only "tech" people can use. Drupal lacks not only of simplicity, the hurdles to work properly with content are high. Today and in the future, teams not only need to deal with entering data into a CMS. They deal with drafts, publish dates, content reviews and visual and responsive content. Moreover, they need to plan, improve, assign and distribute content. Something that is hard to do with Drupal today.
With the progress of content moderation and initiatives like the Drupal Thunder project, we are able to create a new way of working with content in the admin interface.
Let's introduce: "Content Planner" for Drupal
The solution is the new Drupal project "Content Planner". The Drupal content planer introduces a calendar as well as a Kanban view of your content. This session will explain the idea, current progress and state of the module. We also like to introduce a radical new way of thinking about content in Drupal.
Session outline
Why Drupal editorial experience is important
What we learned from client feedback
Current solutions for enhancing editorial experience
The "Drupal content planner" experience
How to install and configure the "content planner"
What's next?
Q&A
Speakers
The session will be held by Lukas and Martin of NETNODE, a Drupal Agency from Lucerne, Switzerland. We have both, long term experience with the technology side of Drupal as well as with the business and marketing side in of clients projects. We are very keen to share our experience and learn from your feedback on how to improve the Drupal editor experience. Let's share.