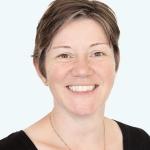 Head of Operations Global Maintenance
Experience level
Intermediate
Summary
After twelve years of working for and by myself, I joined a full-time team and found myself on the path to leadership.
Description
The community likes to joke about the Drupal learning curve, and stepping into a leadership role can be just as challenging. In this session you'll hear about how I transitioned to working with and then leading a team and the lessons I picked up along the way.
This session will cover
How to deal with letting go
Handling difficult conversations with team members
The power of the one-on-one
Although the path to leadership can be intimidating, with the right tools and team it is also incredibly rewarding. It's my hope that this session will inspire others to take on those challenges and give them a few things to help them on their way.