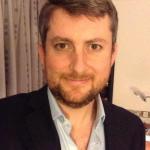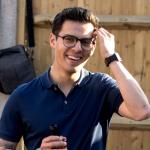 Experience level
Intermediate
Summary
Public sector projects require an interface between the lean & agile team and the risk-averse organisation. In this talk I'll set out how to put in place lightweight tools and practices to give stakeholders confidence and better manage risks and problems on a project.
Description
Traditionally, government projects have worked in a very waterfall way, with a significant sign-off process at each stage. This can lead to stakeholders feeling very uncomfortable in an agile world — especially on a fast-paced Drupal project with what appears to be a very casual 'community' in place of a major software vendor.
Product managers and delivery managers should lead stakeholders into new ways of working. They can put in place governance principles, and a 'pulse' of governance meetings, with lightweight reporting that is actually useful too.
A key part of this is a healthier approach to risk — actively identifying, tracking and managing risks on a visual 'radar' chart rather than a complex risk register, so that there is a living information radiator that teams can use, rather than a document gathering electronic dust on a shared drive.
And finally, responsible governance depends on the healthy management of problems that arise. This means that it should be normal to seek out and talk about problems, and that there should be a good process for discussing and addressing them.
I'm Steve Parks and I've led multiple digital projects for the UK government. In this session I'll share a range of tools and practices that have been developed by the UK Government Digital Service (GDS) to support good governance of projects, and to help stakeholders understand their roles — as well as approaches developed by my colleagues and I to identify and manage risks and problems on projects.
I'll use examples from Drupal projects we have been running for UK government departments, and I'll talk about the culture of agile projects that the UK GDS has nurtured across government.