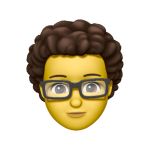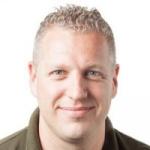 Experience level
Beginner
Summary
In this presentation we will showcase our approach on the digital transformation for the Oil & Gas Industry with the migration of GE Oil & Gas and Baker Hughes. Expect a combination of the business case, a customized agile approach and the technical solution as topics for this presentation. 
Description
Business Case
The migration of GE Oil & Gas and Baker Hughes was nothing less than a digital transformation for the Oil & Gas industry.
A combination of Brains & Brawn, delivered a truly full stream digital industrial company.
A new platform that celebrates the brand, pushed the new business and helps to deliver.
A fully integrated platform across inter- and intranet, that serves the world and their employees by combining the best of both companies .
Introduction of new best practices and technologies to position the BHGE brand as true future frontier for the industry and beyond.
Platform to quickly release future satellite websites.
Approach
How to approach an aggressive timeline and get alignment of many stakeholders from two formerly competitive companies.
Introduction of our platform process, using a lockstep agile approach.
Using workshops to gather business requirements and user needs.
Using parallel work streams of UX, design, development and content creation.
Delivery of full flexible components in an iterative way to fulfill the content needs of the new company.   
Technical Solution
Drupal 8 as CMS with a multisite approach.
One codebase to leverage both the inter- and intranet platform with similar components and content types.
A combination of Acquia Cloud and Acquia Site Factory for a scalable and affordable platform.
A powerful faceted Search solution using SOLR.
A fixed rhythm of seamless DTAP deployments with a best of breed package of CI tools.
Continuous security testing during development of the first launch and beyond, integrated in the deployment process.
SSO integration for scalable and user (un-)provisioning.
Multi-purpose Components
Acquia Dam integration