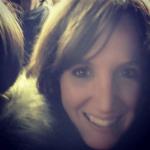 Head of Drupal Department
Experience level
Intermediate
Summary
Building a multistep form has never been easier with Drupal, using the new features provided by Drupal 8.
In Drupal 8, a new concept has been introduced, the Form Mode. Form Mode enables the creation of multiple views to create and edit a content type. The Forms Steps module has been created to take benefits of this feature and provide an easy way to increase the possibilities of site builders. They can now build standard complex multistep forms directly from the back office of Drupal.
No php to write, fully compliant with the core and Drupal logics and coding standards, this module is a must have to push your forms to the next level.
In this session we will explain why this module will improve your effectiveness in the creation of multistep forms through a real business case and why you won't be able to work without it anymore.
Description
In order to build forms with multiple steps in Drupal 8 today, you have two different approaches : a custom implementation or a webform entity with a multistep configuration.
The first option takes some time, the other requires to deal with the specific paradigm delivered by webform.
What would it be if we could take advantage from the brand new Form modes delivered by Drupal 8 core to setup multisteps forms ? Forms that inherit any contrib widgets configured on a field, forms that stay fully covered by the core API for alterations, etc.
Forms are the core elements in Drupal, and multisteps forms a common need in any project.
Forms Steps is born in a real business need and forged by real Drupalers for Drupalers.
It allows to configure multistep forms within seconds while keeping a full compatibility with APIs and other contrib modules. Build complex forms through a simple UI with only native features delivered by the core !