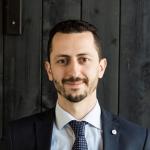 Experience level
Intermediate
Summary
What challenges do banks and financial institutions and enterprises face in the era of digital transformation and which opportunities does Drupal offer? In this session, we will set our focus on digital transformation in the financial industry.
Description
The financial industry is currently being re-defined by the digital era. Innovations in key areas enabled by digital technologies put the financial industry under pressure to act and to become digitally fit.
Drupal 8 is now more attractive than ever as a technological solution for banks to automate processes, create new products, improve regulatory compliance and to transform the experiences of their customers.
In this session, we will walk through the key challenges for large banks and enterprises on the road to innovations and what Drupal offers to support the process along the way.
Contents of the presentation are based on experiences connected to building the largest insurance comparison platform in Austria and major platforms for some of the largest European banks like Commerzbank using Drupal as a key technology.
 
KEY TAKEAWAYS
How to innovate and grow in the financial industry based on examples
How to take leadership in the development and execution of a holistic change program 
How to use Drupal to turn challenges into opportunities
THE PRESENTER
Ivo Radulovski is a passionate digital strategist with more than 11 years of experience in technical leadership utilizing Drupal as a core technology to deliver digital solutions for integrated marketing and targeted communication, carrying the responsibility for development and management of digital communication platforms for large international organisations, European public institutions and global enterprises.

Ivo shares his knowledge on a regular basis as a speaker at various occasions like international conferences such as DrupalCon, the European Accelerator Summit and the FIWARE focused ECFI - European Conference on the Future Internet and as a guest lecturer giving workshops and seminars for OSOR, Vienna University of Economics and many others. He has also been featured at Digital Marketing and Policy-oriented conferences like the Global Webit Congress and DIGIT.EMEA and honoured with the Audience Choice Award.

Ivo currently works as Senior Advisor, Consultant and Manager for the European Investment Bank, managing all digital aspects (also Drupal) of the EU Project between the EIB (SG Directorate) and the European Commission (EC-DG REGIO) – fi-compass, contracted by Deloitte Luxembourg.
YOUR FEEDBACK
Please provide your feedback and comments on how to make this session a greater success, to help more companies thriving by adopting Drupal. Did you launch a project based on Drupal? What was your experience? What were your benefits using Drupal? Share your experience.