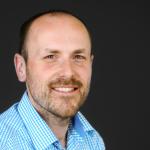 Managing Partner
trio-interactive it services gmbh
http://www.trio-group.de
Experience level
Intermediate
Summary
Drupal is highly suitable for enterprise needs. In this case study you will learn about how Drupal can work seamlessly with commercial enterprise systems. And how they team up to provide a mighty e-business and marketing platform for our client and its international team. And you can also learn about the human digital transformation.
Description
Our client wanted not just a simple relaunch. They wanted to make a huge and revolutionary step towards fully digital transformation, digital services for their customers and next generation marketing. They wanted to reinvent their digital landscape, make it ready for the future and their customers needs. 
I will talk about how we mastered the goals and challenges of this case:
Convincing the client to use Drupal 8
Create a state-of-the-art mobile brand & user experience.
Unify the formerly separated worlds of marketing and eCommerce.
Built a powerful enterprise-ready platform for all future needs of marketing and digital services.
Provide better user experience and highly relevant & useful content trough real time personalization.
Improve the editorial workflow and reduce workload.
And I will also talk about the technological highligts:
API-integration with SAP Hybris and Microsoft Dynamics CRM
SingleSignOn with SAP Hybris
decoupled widgets
realtime personalization
platform architecture
process optimization, like automated translation management