Information Systems Architect
European Commission, DIGIT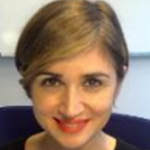 Deputy Head of Unit
European Commission, DIGIT
Experience level
Intermediate
Summary
This talk will present the use of open source software at the European Commission as well as dive into the EU-FOSSA initiative.
Description
European Commission's DIGIT has a long history of recognising the value of open source software solutions. The first Open Source Software Strategy was formulated in 2000 and has been regularly updated since then.
Initially the OSS Strategy aimed to facilitate the use of open source software within DIGIT and its Data Centre, however gradually, over time, it has transformed the European Commission's focus towards treating open source software on equal footing with proprietary software, both in the procurement procedures as well as for increasing participation of its developers in the open source software developments.
On October 6th, 2017 the EU member states' ministers called upon the European Commission "to consider strengthening the requirements for the use of open source solutions and standards when (re)building of ICT systems and solutions takes place with EU funding,  including by an appropriate open licence policy - by 2020". This provides new impetus to increased participation by the European institutions in open source software communities and developments. It is already in evidence for many projects, in particular Drupal is being used to run the main website of the European Commission.
During the first part of the talk we will go through the history of open source software use at the European Commission, the key challenges and roadblocks to using open source software even more within public administrations, and the future outlook for the OSS Strategy renewal.
The EU-FOSSA project, proposed by three members of the European Parliament, is aiming at improving the security of open source software in use by the European institutions. The second iteration of the project, EU‑FOSSA 2, is continuing in 2017-2019 with a higher budget of 2.6 M€. It proposes several novelties including bug bounties and implementing security improvements of open source software in use by the EU institutions.
During the second part of the talk, we will dive into the EU-FOSSA and OpenEuropa initiatives, focusing on Drupal community involvement.