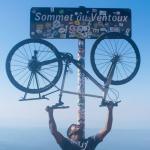 Ayesh Karunaratne
Ayesh
Karunaratne
Freelance Software Architect
Experience level
Beginner
Summary
It's important to have a clear objective for any open source software. When it comes to open source software, projects can become bloated with features and improvements that doesn't agree with the projects initial objective.
Description
This short session will take examples of leading open source software, with Drupal examples included, on how open source software maintainers should say "No" often and have a clear objective for the software they maintain .
This doesn't mean you should be rude to the contributors! We'll find the perfect balance between making the software open for modification without compromising the core goal of the software. This will help us have a minimal, effective and easy to maintain software that doesn't break when you upgrade and doesn't become painful to maintain .