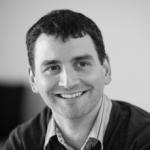 Experience level
Beginner
Summary
Drupal has for many years been one of the strongest options for designing structured content. This has been becoming Increasingly important with the growing demand for decoupled or headless systems that can support a variety of content consumers.
Description
The further we move from thinking in pages to thinking in connected content we face a traditional challenge of how to build complex landing page layouts from our content model.
This becomes more complex when considering JavaScript front end and other possibilities that are now possible with a stable Drupal content api.
In this session we will look at some of the ways we have approached this challenge for different types of project including Arsenal, Gap, Virgin and Stage Entertainment.