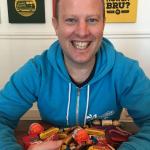 Experience level
Beginner
Summary
Over the last two years, we've recently moved to organizations from Drupal 6 and Wordpress to Drupal 8. In this migration we were asked to make the editors life much easier and give them option to create diverse content layouts when adding content.
Description
We'll be showing a demo of two sites, https://www.profemina.org and https://www.1000plus.net, where we made a set of paragraphs for editors to use to make varying layouts for their content. Then we'll walk through how we implemented these Paragraph options and how we incorporated Blocks, Views and webforms. We also added some extra libraries and modules, like . Slick & Slick Paragraphs to allow for even more rich content displays.
After the demo, we'll look at the Twig & Styling used and then wrap up with Q&A.