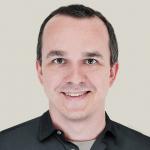 Experience level
Intermediate
Summary
Beyond GDPR, there is an opportunity to build a competitive advantage. There is PX, the Privacy Experience.
PX is about building trust by giving transparency and control to individuals over the processing of their personal data. By showing them, that they are using a service from the "Good Guys", who care about their personal data, who are responsible and very professional.
 
Description
It all comes from the principles of the GDPR, but it's becoming a global trend. Instead of thinking about the topic as a painful (and costly) obligation to comply with regulations let's turn this to a good thing. This can build trust, this can lead to loyal customers and raise brand value.
As the maintainers of the Drupal GDPR module we've realized this quite early. In this session our aim is to summarize our experiences and how they have influenced us to become the advocates of PX.
PX is a UX challenge as well: building awareness of the data processing purposes and types and giving control over them is not easy, but there will be no good PX without good UX. So let's look at some good and bad examples and start thinking.