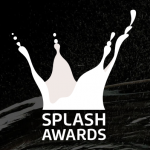 Experience level
Beginner
Summary
Drupal Europe's first session day starts with an awards ceremony! Pick up your badge early and come to enjoy the European Splash Awards.
Winners from local competitions can compete in this international contest. During the Splash Awards the best Drupal projects of the year are awarded.
Description
The event started in The Netherlands in 2015. In 2017 the first German Splash Awards were organized. Later in 2017 and in 2018 more and more countries started organizing a Splash Awards. Organize your own local Splash Awards in the future to be eligible for the next European awards.