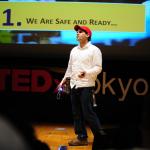 Carlos
Miguel
Miranda Levy
Social Innovation Coordinator
Civil Innovation Lab
Impact Migrants
Experience level
Intermediate
Summary
Social Impact is and must be the main goal and measure of any social intervention initiative. Yet, often tech tools take over the priority of projects and teams who end up focusing on features and services, sidelining engagement, empowerment, achievement and impact. Users are not stakeholders. Learn how to turn your stakeholders into users and your users into stakeholders to break the barrier between tech platforms and relevant, significant social engagement and impact.
Description
We discuss user engagement techniques from a holistic approach beyond technology, starting from stakeholder consultation and validation to design and customization and implementation that guarantee the success, relevancy, adoption and impact of tech platforms. 
We share our experience using open source and Drupal platforms to address social issues and citizen services, using and combining multiple Drupal platforms, including Drupal 8, Opigno, Drupal Commerce and Open Social.
We will use and share examples from the specific experiences of our own projects, including: Impact Migrants, Civil Innovation Lab, Relief 2.0, Young Creators Academy and GobiernoE, among others.