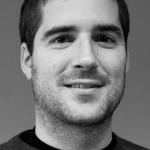 Experience level
Beginner
Summary
As a small Drupal agency with big aspirations you have to decide what kind of projects you want set your focus on:
If you choose small scale projects, you need to have strong sales process to sell a lot of those.
If you choose to pursue large scale projects and clients, you need to take risks that sometimes jeopardize your team.
Description
Our focus in Ymbra is to succeed going after the bigger projects. However, we also want to keep our team sharp, motivated and stable. But more importantly, you need to have enough tools and selling points to be able to gain the trust from CxOs of big organizations, and being a small team, this is challenging.
In this session, I will go over our experience working for big organizations from our perspective as an small Drupal agency: starting from the winning of the project to the delivery, step-by-step:
How to work with much larger organizations than yours: how to adapt your team's daily routines to sync with any size of client
Who should change or adapt their methodology and when: introducing agile processes to a big organization
Team culture is fundamental to succeed on these kind of projects. We'll talk about how to keep both your team and the client's happy
How to plan your resources in front of deadlines and peaks of work.
Be prepared to give support to the needs of bigger clients and projects will have on the team and finances and still be on the driver's seat.
How to close a big project and how this can impact in your company. Going into maintenance mode.
How transform your company from a mere technical provider to a strategic solutions partner
This session is intended for project managers and business people of small and big organizations that want to learn from our small agency perspective how we handle big clients and strive, making both the client and our own team happy.