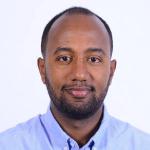 Experience level
Beginner
Summary
A session to highlight the African Drupal Community, showing who they are, what the country-based communities focus on, their success stories and what challenges they face and what can be done about it.
Description
Additionally, I will try to explore what the Drupal landscape looks like on the continent, the businesses using Drupal and what are the potential markets available.
This will help the Drupal community at large to see the current opportunities in the continent in order to establish/support the local communities, or even better, build working relationships with Africans.
WE ARE THE NEXT 1.2 BILLION AND WE ARE OPEN FOR BUSINESS!
Structure
African Drupal Community

Countries
People
Community Celebrities

Success Stories

Mega/Unique Drupal projects
Community Building efforts

Challenges

Drupal Adoption
Community Organizing

Drupal businesses in Africa
Drupal's "potential" market in Africa