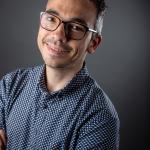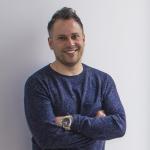 B.Sc
Imre
Gmelig Meijling
Commercial Director
Experience level
Intermediate
Summary
With FOX News Network and The Persgroep Netherlands backing this european TV format, working on 24Kitchen was a feast. As one of the most popular platforms on food, cooking and lifestyle, an entirely new online experience allows for quick access to thousands of healthy recipes, cooking inspiration and cross media selling. This businesscase by LimoenGroen shows how business KPI's are met, how technical challenges were overcome and how a frying pan made this match.  
Description
24Kitchen is the no.1 European cooking and lifestyle television channel. 24Kitchen serves 5,1M viewers and approx. 650K website visitors in the Netherlands each month. Through its popular TV channel, 24kitchen.nl and social media, 24Kitchen inspires many people with daily recipes, good food and cooking. It was paramount to maintain these loyal viewers and visitors, while the website itself got completely redesigned. A giant leap forward with regards to user experience was achieved and the ability for content editors to enrich the huge video tutorial database with highlights on a daily bases was a massive improvement. Users can now store their favorite recipes. 
Linking with FOX' Electronic Program Guide (EPG), the browsing experience is seamlessly integrated with the 24Kitchen TV channel, cross channeling fans from the website towards corresponding TV shows, and back. Integrating advertisement features within the new website, allows for FOX' marketeers to cross-sell partnering content on Dutch news platforms alongside their own, potentially reaching 10M+ daily visitors.
"For six years 24Kitchen inspires people in The Netherlands and in Europe with good food and everything related. The renewed 24Kitchen.nl makes it super easy for people to find the most delicious dishes and helps them prepare them with clear tutorials, video's and recipes. But there is so much more on the website when it comes to cooking, such as interviews with the master chef's, useful tips and cooking techniques. That's why 24Kitchen.nl still is the no. 1 website for food lovers."
Kirsten Gelissen, Channel Director 24Kitchen, FOX Networks Group
This showcase is presented by Baris Wanschers, Managing director and Drupal evangelist at LimoenGroen and Imre Gmelig Meijling, commercial director at LimoenGroen. They we will give you a business insight in this Drupal showcase and how business objectives and technical challenges were overcome, what ingredients in the process made it a succes and how high stakes were managed.  

About Baris: Baris is long time Drupal contributor and evangelist and has worked within the enterprise market before co-founding LimoenGroen.  He is a member of the board at the Dutch Drupal Association for almost 8 years, running forefront in the international Drupal community. 
About Imre: Besides his role at LimoenGroen, Imre  is chair of the Dutch Drupal Association and he has contributed to Drupal since 2006. Imre has worked for small and large agencies in The Netherlands and Belgium, bringing Drupal to businesses in Europe.